Military Propaganda by Dr. Leonard Horowitz
War Banks Generate Media Persuasion, Military Propaganda, and Mass Destruction by Dr. Leonard Horowitz
The U. S. General Accounting Office's (GAO) Investigation of the Pentagon's Propaganda Programs is Fraudulent, Deadly, and Treasonous: Reports Omit Military-Banking-Media Complicity in Genocide.
Hawaii (May 28, 2013)– "At the height of wars, $580M was spent each year" on propaganda programs, wrote Tom Vanden Brook for Gannet News' USA Today.
Where would the military and "war banks" be without mass-mediated mind control?
Gennet's article provides a classic example of Vladimir Ilyich Lenin's prescription for population manipulation:
"The best way to control the opposition is to lead it ourselves."
Readers of USA Today opposed to secret military operations and the arms- industry might shake their heads, disgusted by implications of official malfeasance in financial fraud, and miss the criminal diversion, omissions, deceptions, and plain treason in Gannett's message.
BACKGROUND
Gannett is really the "War-banking Industry's" megaphone.
The "public service" record of the Gannett News conglomerate is demonstrated by Al Neuharth, who died a few weeks ago, after directing the company's "Freedom Foundation"–a non-profit originally created by company founder, Frank E. Gannett to serve the needs of impoverished local communities.  Neuharth renamed the foundation to The Freedom Forum in 1991, and virtually terminated Gannett's humanitarian mission.  Since then, a stream of extremely wealthy executives have directed the company's affiliations with every major news organization.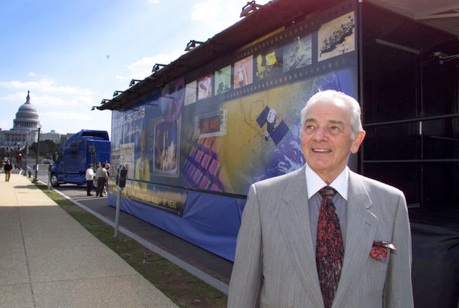 According to
The New York Times's obituary
, Neuharth's critics said his cost-cutting while revamping the company "was draconian, . . dumb[ed] down journalism" and "hasten[ed] the industry's decline."
Neuharth's editorial approach emphasized what readers supposedly wanted over what editors thought was important. For this tabloidization of newspapers, USA Today was mocked as "McPaper."
Neuharth's success with Gannett resulted in "a profusion of fluff" in American newspapers overall.  Stories became shorter, less detailed, but increasingly persuasive with the addition of glitzy color photographs.
Craig A. Dubow, ran the company from 2001 till 2011, while sitting on the board of directors of BMI–Broadcast Music Incorporated–and the Associated Press.[2][3]
Gracia Martore, Gannett's chief operating officer secured from the banking industry, became Dubow's successor. Martore has been a leading proponent of gun control–another mass-mediated political contrivance similarly defrauding the American people. (CLICK HERE to learn the suppressed facts linking the NRA to the pharmaceutical cartel.)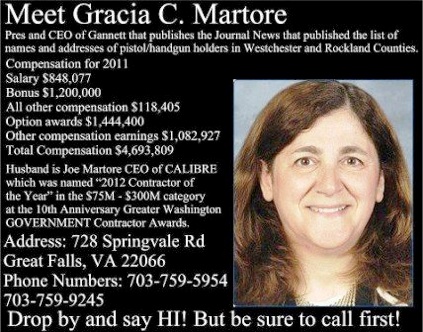 This common fabric knitting war banks directing the global economy to media manipulators controlling minds to benefit covert commercial interests was recently identified by Vitali, et. al., through funding provided by the
Swiss Federal Institute of Technology in Zurich
, in support of an (ETH Competence Center) effort for "Coping with Crises in Complex Socio-Economic Systems,"
published by PLOS ONE Journal
. The esteemed investigators coined the phrase "control network of transnational corporations" to identify the organized crime cartel served by Gannett and other sources of mainstream media propaganda.
GAO: GENOCIDE ACCOMPLICES ON-CALL
The GAO is, likewise, a specious source of intelligence concerning matters impacting "national security" and the U..S. military.
This author experienced the GAO's untrustworthyness first hand, after he was interviewed by GAO investigators regarding the origin of HIV/AIDS and the U.S. Government contracts reprinted in the American bestselling book, Emerging Viruses: AIDS & Ebola–Nature, Accident or Intentional? The GAO white-washed this urgent matter to conceal and protect liable parties, especially the military biological weapons contractor, Litton Bionetics–the National Cancer Institute's chief contractor–that administered a largely funded mostly secret Special Virus Cancer Program (SVCP) that generated numerous AIDS-like viruses (retroviruses) known to have contaminated the earliest hepatitis B vaccines during the late 1960s and early 1970s, as reported HERE, and in the scientific literature reprinted HERE.
The GAO investigation was prompted by attorney Boyd Ed Graves and Ohio Congressman James A. Traficant. Graves's complaint was fundamentally legitimate, but misdirected the investigation to exclude substantial material evidence supporting the man-made origin thesis. So I urged GAO officials to study documents beyond those provided by Graves.
The GAO returned several months later with a fraudulent conclusion that "no one in the scientific community supported Graves's research," omitting my support for Graves's conclusion that HIV/AIDS was "man-made" and "vaccine spread" during the SVCP.
Therefore, the propaganda issued by Gannett, allegedly sourcing from an unauthorized snitch within the GAO or a U.S. military official, may be a "double spin" on the chilling facts.
SIGNS OF PROPAGANDA
Vanden Brook reported that, "Pentagon propaganda programs are inadequately tracked, their impact is unclear, and the military doesn't know whether it is targeting the right foreign audiences."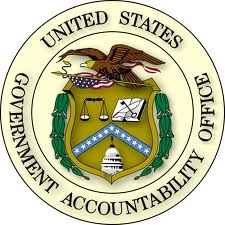 But wait a minute. Consider this statement's unidentified source(s). The information was "leaked" to Gannett, supposedly not by the GAO the paper revealed.
Who would leak this information and why?
Moreover, what is missing from the article that evidences treason?
Intelligence, especially military intelligence, is administered by the Central Intelligence Agency (CIA), United States Navy, British Secret Service (e.g., MI6) and the National Security Agency (NSA), leading their subordinate agents, agencies, and corporate contractors.
Reasonably assuming the GAO consulted with one or more of the aforementioned sources of intelligence in disclosing the propaganda "problems" reported, the American intelligence community wants We The People to know more than half-a-billion dollars was spent during recent wars to convince "foreign audiences" to accept America's war-making.
But what about "domestic audiences?" What about American peace activists needing equal, if not more, propaganda to change "dissident" beliefs and attitudes opposed to war?
Given the history of the Vietnam War, and the media's role in devastating public confidence in the U.S. military's presence on foreign soils, domestic propaganda programs would certainly receive higher priority for greater funding.
Moreover, the "inadequately tracked" program is an awesome excuse for sustaining the secrecy of the covert operation.
This is how the CIA and covert intelligence industry operates, doesn't it? Agents and journalists are given information on a "need-to-know" basis to compartmentalize the entire operation,  giving agents extra protection and "plausible denialability" to claim officials know nothing when caught operating illegally.
"UNCLEAR IMPACT" of PROPAGANDA?
Next, consider Gannett's claim that the impact of the military's propaganda programs "is unclear."
Forgetting the importance and impact of domestic propaganda for a moment (that the CIA and Gannett would prefer you to neglect completely and eternally), are We The People to believe that after decades of behavioral science research and developments in media persuasion methods and materials, our intelligence industry remains clueless regarding the impact of broadcast messages on popular beliefs, attitudes, and responses to the propaganda?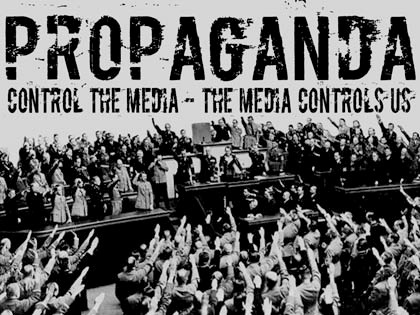 Have they never heard of polling companies? Politicians keep their thumbs on the pulse of society using these contractors, crucial during political campaigns, especially in targeting messages precisely to reach intended audiences to gain support for candidates, their issues and political platforms.
So any reasonably intelligent person would question the ridiculous notion that after spending $580M, military propaganda producers have no idea what was accomplished.
This is especially stupid since behavioral science surveys are relatively easy and inexpensive to administer to determine impacts of persuasion, such as political advertisements, on public attitudes and social behavior.
Again, it is far more reasonable to conclude that the purported lacking intelligence on "impact" conceals data that is grossly incriminating, evidencing social engineering generating "war mentality"–generating enlistments and support for military budgets and operations costing lives.
Since "genocide" includes the "mass killing or enslaving of people for politics, economics, or ideology," that means the concealments here, and the agents and agencies that commit them, are aiding-and-abetting genocide; especially targeting the gullible young adults solicited and convinced by the propaganda to enlist in the military.
UNCLEAR AUDIENCE for PROPAGANDA?
The notion of military propaganda reaching "unclear" foreign audiences is equally ridiculous, given the aforementioned availability and  capability of polling organizations in every nation.
But this question yields most interesting intelligence considering the leading Academy Award nominee this year was Zero Dark Thirty, a military propaganda film about a CIA agent locating and killing Osama bin Laden, produced by Sony's Columbia Pictures, on behalf of the company's shareholders–exclusively  global bankers.
Here is the list of Sony's top investors, all from the banking industry, according to Wikipedia–reputed to be a "CIA propaganda asset:"
1. Japan Trustee Services Bank, Ltd. (trust account) – (7.0%)
2. Moxley and Company (depositary bank for ADRs) – (6.7%)
3. The Master Trust Bank of Japan, Ltd. (trust account) – (5.1%)
4. SSBT OD05 Omnibus China Treaty 808150 – (2.4%)
5. Japan Trustee Services Bank, Ltd. (trust account 9) – (2.1%)
6. State Street Bank and Trust Company – (1.2%)
7. Japan Trustee Services Bank, Ltd. (trust account 1) – (1.0%)
8. State Street Bank and Trust Company 505225 – (1.0%)
9. Japan Trustee Services Bank, Ltd. (trust account 6) – (0.9%)
10. Mellon Bank (for Mellon Omnibus US Pension) – (0.9%)
This intelligence begs the question, "Why would Japanese and Chinese banks, even the Chinese Government controlling the Omnibus China Treaty, with Sony Corp., fund a pro-CIA, pro-U.S. Military, anti-Muslim propaganda film that critics and the Academy Awards Committee dubiously acclaimed?"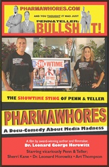 Clearly, the target audience was American, not foreign. And one concealed reason banks backed this propaganda was to alter Americans' attitudes towards the alleged 9/11 "terrorist" attacks on the Twin Towers.
As shown in this author's film PHARMAWHORES: The SHOWTIME Sting of Penn & Teller, propaganda was necessary for "U.S. national security" since public polling showed more than forty (40) percent of American adults believed the "terrorist attacks" were an "inside job" involving Vice President Dick Cheney and Halliburton Co., a leading military contractor (also implicated in the Gulf Oil disaster, as documented HERE and broadcast HERE.)
PHARMAWHORES also documented the "veering" of money earmarked for WTC reconstruction to Las Vegas's "City Center" on behalf of MGM Grand investors–largely Apollo Investment, Texas Pacific Group, and cronies in the David Rockefeller-established Partnership for New York City. The "Veer Towers" appear to memorialize the Twin Towers falling into rubble.
CONNECTING THE DOTS TO COINTELPRO
"Since 2005," Vanden Brook wrote, "the Pentagon has spent hundreds of million of dollars on Military Information Support Operations (MISO). These propaganda efforts include websites, leaflets and broadcasts intended to change foreigners' 'attitudes and behaviors in support of U.S. Government' objectives,' according to the report by the Government Accountability Office. Some of them disclose the U.S. military as the source, . . .
"The report offers a rare glimpse inside the cloaked world of military propaganda, much of which is held secret by the Pentagon. . . ."
Again, Gannett neglected domestic propaganda websites and broadcasts, such as those generated by a group of Internet "trolls," active in spreading propaganda with admitted COINTELPRO group leader, formerly FBI Los Angeles office chief, Ted Gunderson, assigned to co-generate the "conspiracy theory" genre and the "conspiracy industry" at large.
Recall Lenin's famous quote: "The best way to control the opposition is to lead it ourselves."
Recently deceased Gunderson was complicit with  "Dr. 'True' Ott" (alias Alma C. Ott) working with Hollywood film sound editor Alex McGowan Studer, host of "LabVirus.com" spinning "conspiracy theories." That website is also propaganda mill promoting white supremacy, anti-Semitism, Black hate, and anti-Muslim propaganda to generate domestic violence, hate crimes, terrorism, and fueling war mentality, and the military-banking industry.
These agents, material evidence reveals, operated with two allies hosting "Educate-Yourself. org" and "Veterans Today," Peter Boudreau (alias Ken Adache) and Gordon Duff, respectively. (CLICK HERE to read more about this group of domestic terrorists and propagandists; and HERE to listen to Duff admit he publishes 40% disinformation.)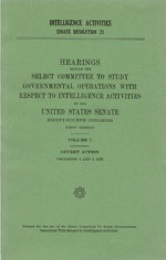 "The stakes are high. Used effectively, the programs can dampen extremism and increase support for US. military operations [and martial law in America]. However, if used ineffectively MISO activities have the potential to undermine the credibility of the United States and threaten (Pentagon) and other agencies's efforts to accomplish key foreign [and domestic] policy goals," the GAO report warned.
Alternatively, the abuse of the American people by the counter-intelligence corp. investigated by the honorable Idaho Senator Frank Church, is criminal and even treasonous.
CLICK HERE to read about the Rockefeller-controlled Frank Church, Lucien Nedzi, and Ottis Pike Committees, and view this segment of Democracy Now! to learn about the particular abuse of journalists, and manipulation of the media, by the secret government's COINTELPRO. The segment is critical of the CIA's "national security" "protection racket" securing war industry special interests against peace activists opposed to war and injustices like ML King, Jr., Malcolm X, John Lennon and others. (CLICK HERE to view Goodman's segment.)
COINTELPRO MINIONS: EXPENDABLE HIRELINGS
According to CIA whistleblower
Barbara Hartwell
,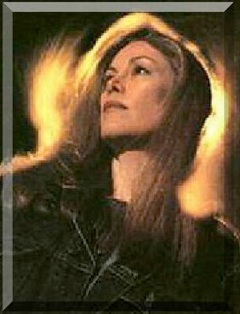 a veteran journalist exposing the COINTELPRO's connections to grassroots infiltrators within the U.S. "Patriot" and "Christian" communities, the agency's propaganda programs involve the FBI.
Quoting Hartwell, a previous psychological operations officer, three major groups of domestic agents output government propaganda as follows:
"1) Criminals
Those convicted of a crime (or known to be involved in criminal activities) who wish to make a deal for a "Get-Out-of-Jail-Free Card" by becoming snitches; and/or by targeting former intelligence/law enforcement personnel, or others who have become government whistleblowers.
"2) Activists/Amateurs/ Wannabes
Members of political activist groups, or individual activists, many of whom are merely dupes, hoodwinked by the covert government operatives (who pose as patriots, especially organizers or "leaders") who are drawn into their web with (false) promises.
"The operatives often choose those who are ambitious amateurs; "wannabes" (those with no training, expertise or background in intelligence work, law enforcement or other disciplines) and appeal to their egos to give them a false sense of "importance" –when in reality they are merely stooges being used for a government-sponsored agenda.
"3) Drug Abusers and Psychopaths
"Some individuals from this third category may also fall into the first two.
"Psychopaths are particularly useful, as they can easily be dismissed by the government operatives as whackjobs, nutcases, kooks, lone nutters, etc. should they become a liability. These types are often easier to control. If they get out of line, they can simply be thrown into a mental ward with few questions asked.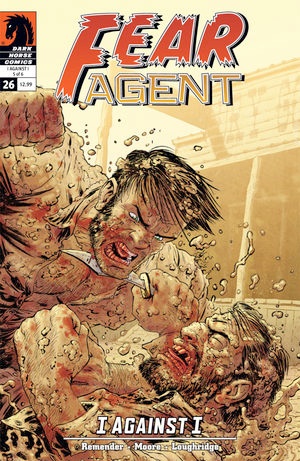 "Now, this is not to say that the government operatives don't try to impugn the sanity of legitimate whistleblowers, in order to neutralize them; they most certainly do. But the difference is, some of those used as minions in the COINTELPRO are REAL nutcases and the operatives controlling them are well aware of that fact.
"Most are also pathological liars who may be delusional, narcissistic, and entertain paranoid fantasies, which are purposely fueled by the government operatives. Often the designated targets (whistleblowers) are falsely accused of various plots or crimes against the delusional/paranoid minions.
"The COINTELPPRO operatives feed them such false information in order to engender a personal vendetta against the targets. A vendetta which is based on falsehoods, twisting factual information to demonize the target, and often outright lies.
"There also may be an element of hero worship–worship of the covert (and not so covert) government operatives by their dupes and minions. When one of the bad guy operatives is exposed by legitimate whistleblowers, the minions rally to his defense, attacking the targeted whistleblowers for what they claim are their "unjust" accusations or "lies."
"Nothing could be further from the truth. The minions have been manipulated into promoting the very lies their controllers have fabricated, and continuing the cover-up of criminal activity, be it drugs-for-weapons deals; child sex abuse; money laundering; blackmail; espionage, or any other forms of criminal conspiracy/racketeering.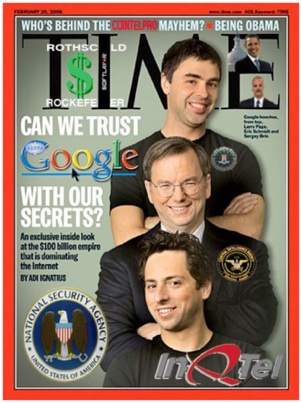 "The primary key to using these minions to target whistleblowers is manipulation, often through behavior modification tactics. Appeal to their emotions, by which they are ruled. Flatter their egos. Make them feel "important." Make them feel like real "players." Make them believe they are "doing the right thing;" going after the "bad guys" (legitimate whistleblowers); fool them into believing they are serving "Truth"and "Justice."
"Meanwhile, it's all based on lies. Usually outrageous lies, demonizing the targets (i.e., legitimate whistleblowers) with the purpose of discrediting their testimony about REAL government crimes and corruption.
"Facts; logical reasoning; critical analysis: these have no place in the COINTELPRO. It is based upon a web of falsehood, spun by liars, inside a hall of smoke and mirrors.
"COINTELPRO also exploits the "alternative media" to do their dirty work. Since the advent of the Internet as the major "news" venue, the level of professionalism in journalism has plummeted. These days, just about anyone can put up a blog and promote their opinions, write editorials and distribute them to be available to thousands, even millions of readers. The very same operatives who recruit the dupes and minions also rely on alternative media websites and radio programs to spread their disinformation far and wide.
EINSTEIN PROPAGANDA, THE COINTELPRO, and HOLLYWOOD
After working for the U.S. Government's secret H-bomb project that ended WWII, Albert Einstein wrote: "Only the individual can think, and thereby create new values for society–nay, even set up new moral standards to which the life of the community conforms.
"Without creative, independently thinking and judging personalities the upward development of society is as unthinkable as the development of the individual personality without the nourishing soil of the community."
Einstein expressed naivety in his above counsel.
Individuals can not think freely to evolve and prosper optimally, given the state of today's "community," because of the COINTELPRO's propaganda and media programming.
The media is not the message.  The media is hypno-technology.
Hollywood often produces prime examples, and Iron Man 3 provides one as a box office success at the time of this writing, projecting mixed messages confusing and dividing heroes and villains.
In the film, covert operations for geopolitical manipulations are exercised by evil to profit the "security industry" involving U.S. "national security." Actors are staged as Muslim terrorists secretly enriching global industrialists. The Vice President of the U.S. is complicit in this corporate evil. Audiences are exposed to these conspiratorial themes in the context of "Marvel Comics;" trumping reality wherein similar white collar crime operates.
This juxtaposition, mixing political fact and comic book fiction, causes systematic desensitization and CULTural indoctrination or social conditioning. This is how and why people grow accustomed to political impositions, apathetic to real life conspiracies, and oblivious to community degeneration.
Hypnotic suggestions are broadcast by the media to audiences relaxed and focused–that is, in a virtual "trance state," receiving communications reinforcing "political correctness" and advertised/modeled beliefs, attitudes, and social behaviors. The corporate-controlled media exalts consumption over production, and competition versus collaboration; while audiences are entertained by, and entrained to, these commercial interests and their genocidal agendas.
Musical frequencies placed in soundtracks facilitate this subliminal process of 'cognitive behavioral conditioning,' that is, multi-media training for inducing fear, stress, disease states, and war-mentalities for consolidating profit and power.
This is the fundamental objective of MKULTRA–the corporate-controlled special interest corrupting the U.S. Federal Government and its investments in counter-intelligence (i.e., counter-consciousness), mind control, spiritual suppression and degeneration for enlisting the masses into the "pop CULTture," wherein drugged and armed psychotrons defend their selected athletic, religious, scientific, or political psyops.
SUPPOSED WEAKNESSES IN PROPAGANDA PROGRAMS
In closing, Gannett reported three '"weaknesses" in the tracking of propaganda by the Pentagon:
1) "The Pentagon and Congress 'do not have a complete picture' of the efforts and the funding used to pay for the programs."
This means that the secret military-banking cabal is operating beyond everyone's control in governments and the military.
Based on the previous evidence presented on Sony, the secret cabal works for the banking cartel that loans money to war-makers to buy weapons of mass destruction and media persuasion.
2) "The Pentagon can't measure the effects of propaganda programs well enough to know where to allocate funding."
This claim is frankly absurd, since it implies decision makers neglect spending a few hundred thousand dollars in research to target $580M spent to influence public perceptions. Intelligence officials are not that stupid; and
3)  "Lacking goals, the Pentagon does not have 'reasonable assurance' that it is putting resources into countries that need it."
Does America really need propaganda to keep the Rothschild League of Banks* happy financing our global war economy?
Gannett neglects this question, and the self-incriminating answer, as a publisher of domestic propaganda.
– End –
* Note: The "Rothschild League of Banks* includes the Rockefellers' JP Morgan/CHASE, as well as Goldman Sachs, whose emissaries direct the U.S. Treasury Department and Federal Reserve.