Cancer Origin at Fort Detrick, Maryland by Dr. Leonard Horowitz and Sherri Kane

Dr. Leonard Horowitz and Sherri Kane interview Randy White, Founder of the Kristen Renee Foundation & Fighting for Frederick Organization, About Bioweapons and the Origin of Cancer at Fort Detrick, Maryland.
Overview
Where did all the cancers come from?
Why, if the "War on Cancer" is so effective, are cancer rates still skyrocketing?
Listen and learn from this stunning interview of Randy White, resident of Frederick, Maryland, who began investigating these questions after losing his daughter and wife to cancers that were caused by toxic wastes and viral exposures sourcing from Fort Detrick, the home of the National Cancer Institute and the "War on Cancer."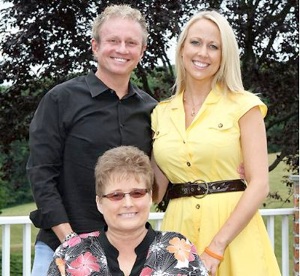 CLICK THE LINK BELOW TO PLAY, LISTEN, AND LEARN FROM RANDY WHITE, WHAT IS HAPPENING NOW AROUND  FT. DETRICK, AFTER DECADES OF GROSS CRIMINAL NEGLIGENCE IN CONCEALING AND DISPOSING OF BIOLOGICAL WEAPONS AND CHEMICAL WARFARE AGENTS.
Introduction
It was once said that, "More people are living off the cancer industry than dying of cancer," but this is no longer the case. One-out-of-two Americans are expected to get cancer sometime in their lifetimes, thanks largely to the continuous exposures to biological and chemical weapons of mass intoxication We The People receive, thanks to the military-medical-petrochemical-pharmaceutical cartel.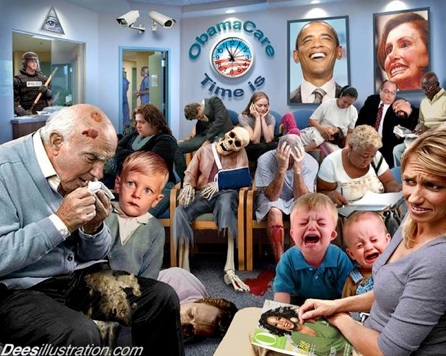 In 1996, Dr. Leonard Horowitz published his landmark text,
Emerging Viruses: AIDS & Ebola–Nature, Accident or Intentional?
that traced the origins of myriad cancer viruses, including HIV/AIDS-like immune-system suppressors, to the National Cancer Institute's (NCI) Special Virus Cancer Program (SVCP). Administered from Fort Detrick―America's premier biological weapons testing facility in Frederick, MD, the SVCP was hushed up, and its records hidden, until Dr. Horowitz was directed by an angel, quite literally, to find the book containing the NCI's SVCP contracts. He quickly published these records for the world to see in his first of three national best-sellers.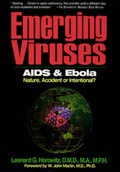 For example,
this LINK
takes you to LITTON BIONETIC's NCI contract 71-2025, "Investigation of Viral Carcinogenesis in Primates." This one shows Dr. Robert Gallo, credited for co-discovering HIV in 1984, actually serving as "Project Officer" for the NCI, overseeing Litton's development and testing of various cancer-causing viruses.
All of the money for this program was also administered by BIONETICS, the U.S. Army's 6th top biological weapons developer at that time, and the NCI's chief SVCP contractor and supplier of viruses, viral cell lines, monkeys and chimpanzees, used to generate carcinogenic infections, and then experiment with various vaccines in efforts to prevent and reverse the cancers these researchers created in their lab cultures and infected animals.
Fort Detrick: Home to the NCI and Cancer's Ground Zero
In 1972, President Richard M. Nixon announced he was "turning swords into plow-shares" by making Fort Detrick the new home of the National Cancer Institute.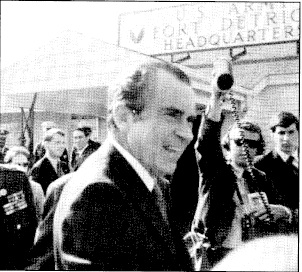 The scam included the fact that Roy Ash, a top Republican donor, and Nixon's director of American industry, was President of Litton Industries. Ash, therefore,  co-owned and controlled Litton's medical subsidiary, BIONETICS. . . .
The more cancer that Fort Detrick could produce through the NCI, the more money for Litton, Ash, and their cohorts in global genocide.
Interview of Randy White About Cancer in Frederick, MD
This interview best explains the ungodly tragedy of biochemical war waged against We The People from cancer's ground zero, Fort Detrick. Randy White's pleadings should be spread far and wide in an effort to stop the mass extermination of humans by the mad men and women who, in military and medical uniforms, spread diseases and death globally.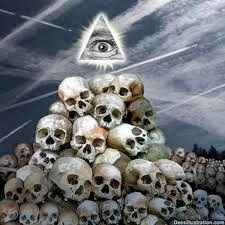 Please help Randy spread the word about what is happening now in his Frederick, MD community, by making a donation to the
Kristen Renee Foundation
.
The cancer crisis compels us to bring those responsible to justice.
End
About the authors: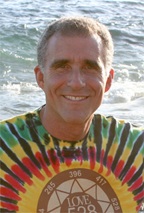 Dr. Leonard Horowitz
is the author of seventeen books including three American best-sellers,
Emerging Viruses: AIDS & Ebola–Nature, Accident or Intentional?,
Healing Codes for the Biological Apocalypse
, and
Healing Celebrations: Miraculous Recoveries Through Ancient Scripture, Natural Medicine and Modern Science
. Dr. Horowitz is currently advancing as an alternative to the duplicitous World Health Organization (WHO), called,
Healthy World Organization
(HWO).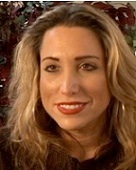 Sherri Kane
is an investigative journalist who defected from FOX News, Los Angeles, for ethical reasons. She has written extensively on Barack Obama's history, and has most recently exposed the "PharmaMedia," detailing links between the wealthiest Wall Street investors in mass media and the pharmaceutical cartel. She has defined her life mission "to save the children" from the spoils of pedophilia, child trafficking, and sex slavery.