Weaponized DNA vs. Healing Frequencies: Alleged Anonymous Leader, David Ryker, Exposed in NSA Government Black Op
Anonymous Scam Hashes Dr. Leonard Horowitz's Frequency Healing Intelligence: "Black Angel" Spy Exposed in "Weaponized DNA" Video
by
Sherri Kane
In 2016, Dr. Leonard Horowitz and I were contacted by someone claiming to be the head of Anonymous. He called himself "Black Angel" and also "David Black". He told us he heard we needed help in bringing Paul J. Sulla, Jr. to justice for stealing our home.
"David Black" immediately began asking me dumb questions as the screenshot below shows. Only a lame federal agent, I thought, would ask such dumb questions. He asked me if I was willing to break the law. I told him no as you can read below.
"David Black" regularly attached frightening graphics in his messages. He used the standard Anonymous signature. So initially Dr. Horowitz and I gave this guy the benefit of doubt.

Our Non-disclosure Agreement with the "Black Angel."
Below you can see that "David Ryker" (alleged to be his real name) made us sign a "Nondisclosure Agreement" ("NDA") under the false pretense of offering us "help." We signed the NDA contract in good faith, and complied with it in good faith, until we realized his "double agency."  We were not going to reveal his alleged identity, David M. Ryker, until he sent us a threatening e-mail that you can also read below.

Graphic Art by "Black Angel" to Oppose Hawaii Corruption
Ryker sent us the following photoshopped images that he created. He wanted us to believe Anonymous was working with us and for us, helping expose judicial corruption and mob rule in Hawaii.
Below is a video that you can watch produced quickly by Dr. Horowitz after Anonymous hacked our website, MedicalVeritas.org. Thank goodness we purchased good security. Otherwise, we would have lost all the articles we published therein.
Weaponized DNA vs. Healing Frequencies: Alleged Anonymous Leader, David Ryker, Exposed in NSA Government Black Op from Revolution Television on Vimeo.
The image below shows Ryker's image of Sulla as a demon. We completely agreed. Sulla is a DEMON!

David Ryker's Fake/Diversionary "Investigation"
Ryker sent us contrived evidence and images that led us to believe that he was actually doing an investigation against Sulla and Sulla's subordinate, Jason Hester. Sulla used Hester as a "sham plaintiff" and strawman to steal our home. Black Angel's mail below shows he was presumably investigating Hester.

Ryker Claims to be Working with the NSA: Admits Having "Spied" on Us.
Ryker eventually revealed that he was associated with the NSA.
Ryker then he shocked me. He revealed in writing that he had been spying on us. "I am help you to make up for all the spying I did on you and Len ; ) It started with the AIDS thing," he messaged me.  Dr. Leonard Horowitz is best known worldwide for advancing research into the man-made origin of AIDS and related risks from vaccinations. Government officials claim vaccines are "safe and effective."
Ryker's stunning admission came at the end of the screenshot below. This memo dealt with the "Fogbow" group of lawyers who Ryker worked with. Ryker advised Jim Benish to submit his grand jury complaint to this group for comment. Benish is a retired police detective working hard to help a number of vicims in Hawaii gain justice. Len and I are named as witnesses and victims of Sulla's organized crime gang that extends to the very top of the "justice system."

Ryker Turns on Us: Shows his Malice
Then suddenly Ryker turned on us. He began to side with Jason Hester and Paul J .Sulla, Jr.  Ryker made us the bad guys. He claimed to hear from Hester's girlfriend that we "put a hit on Hester." That was ridiculous, first of all, because Hester was not the real party of interest (it was Sulla along along.) Secondly, we had no money to be able to afford a hit-man, and third, because we have faithfully (naively) trusted the state and federal courts and law enforcers to do their jobs administering justice.
Ryker also did an about face. He suddenly claimed that Hester was a legitimate heir to our property, as the seller's "nephew." This was the same con that Sulla advanced that was disproved by Sulla's own statements in Probate court. Plus, our private investigator's report shows Hester was only related to Lee in common Arizona arrests on drug charges.
Ryker diverted from the central issues. He did not want to focus on Sulla's pattern and practice of entering forged documents in courts and with the state to steal our properties.
Think about what Robert Mueller is doing. The diversion is similar. Mueller and the Deep State diverts from horrific crimes against women and children. Mueller also diverts from a massive amount of Clinton crimes. But by accusing Trump and his cronies of campaign financing BS, and Russian election interference, the spotlight goes to the lesser crimes. For example, the diversion scheme neglects the sex trafficking and pedophilia crimes that the Clintons, John Podesta, and Jeffrey Epstein are involved in. At the time of this writing, these matters are being raised in a Miami courtroom on behalf of sex crime victims.

Ryker Cyber-Stalks and Harasses Me About the Las Vegas Massacre
Then David Ryker started stalking me on multiple places online. He started criticizing our videos and publications. He really became upset when we published The Las Vegas Deep State Massacre.  We publicized this on Medical Veritas online journal that Ryker is suspected of hacking and blocking. We also have an interactive multi-media book that you can access HERE for less than $4.

Len and I investigated and published the fact that there were multiple shooters involved. We filmed the bullet holes found on a garage door, that were marked by the police. But Ryker took offense to this. He claimed a friend of his, Mike Turber, made the black magic marker notes on this crime scene evidence. Stupid!
Not only did the initials not match, and not only was it ridiculous to claim that a civilian and not law enforcers/investigators made those markings, but this was a sham argument–a total diversion off the main point. There were obviously multiple shooters. The video's we republished clearly showed this. Ryker's diverted as a good Deep State agent would.

Others Complain About Ryker: Impersonating a federal agent is a
As I began to investigate Ryker by searching his name and related articles online, I noticed that we were not the only complainants. Others on the Internet complained about "Black Angel's threats. A group of Anonymous members also seemed to be fed-up with Ryker. They posted his alleged business card, shown here with three telephone numbers to a supposed federal agency. There is a good possibility that Ryker impersonates a federal officer using this business card. This is a felony.

18 U.S. Code § 912 prohibits faking federal official agency. This law defines an "Officer or employee of the United States." It states, "Whoever falsely assumes or pretends to be an officer or employee acting under the authority of the United States or any department, agency or officer thereof, and acts as such, or in such pretended character demands or obtains any money, paper, document, or thing of value, shall be fined under this title or imprisoned not more than three years, or both."
Ryker Threatens Us on Facebook
And then he sent me this threat on Facebook:
And then our website MedicalVeritas.org was hacked and forwarded to a non-existent site called "LastDaysOnline.com". This strange URL address showed up from the hack "bot" that attempted to crash and destroy the site. Our security service tracked this bot to an Asian registration. There is no legitimate website associated with LastDaysOnline.com.

What is most interesting about this discovery and piece of hacking evidence, is that the domain name, LastDaysOnline.com, is precisely the objective of the Anonymous organization and covert operation, according to THIS VIDEO.

Consistent with our experience, this revealing video exposes Anonymous as a government agency. Censorship is part of their standard procedure. Most importantly, Anonymous was established and financed to end the Internet for everyone as in the Last Days. Hence the URL address: "LastDaysOnline.com".
After I was sent the threat by Ryker–that he would spy on me and Len through our computers; and then MedicalVeritas.org was hacked off-line. This Anonymous video was posted on December 10-11, 2018. 
In this new video, Anonymous steal Dr. Horowitz's "Musical Cult Control" research and writings on frequencies, spirituality, DNA and health; especially from Len's books DNA: Pirates of the Sacred Spiral, and The Book of 528 . Anonymous, presumably Ryker, neglects to credit despite converting Len's entire thesis. Plus, showing malice and bad faith, Anonymous replaces 528hz with 432hz.
We have already exposed Ryker's fellow agents of deception, Jamie Buturff, Tyler Thurmond, and others HERE, and HERE, and HERE, and HERE, for fraudulently creating a controversy about tuning to A=432Hz. As you can see from the supposedly few numbers of people who seem to have read these articles, Dr. Horowitz's works are being HEAVILY BLOCKED by Google, YouTube, and Wikipedia. In other words, Ryker and Anonymous aids-and-abets the Deep State's obstruction of justice and people getting accurate life-saving intelligence published by Dr. Horowitz.
–End–
About the Author
Sherri Kane — "America's Gutsiest Investigative Journalist"
If you do a Google search on Sherri Kane, you will probably notice she has been widely defamed and discredited by a seemingly large group of racist and sexist men who obviously feel their lives spent on the Internet libeling her is a profitable pastime.
Here are some political reasons why:
Sherri Kane is America's gutsiest investigative journalist, news commentator, psycho-social analyst, and political activist, specializing in uncovering what social predators do not want you to know about how they damage women, children, and even animals.
Sherri has been called "the Lynn Russell of Independent Media," for her powerful professional presence and delivery of "news from the underground." She investigates, analyzes, and reports on the dark world of governmental corruption and big business complicity in organized crimes aided-and-abetted by intelligence agencies and corrupted officials. She discerns and refutes the propaganda published for public persuasion, manipulation, and concealment by the FBI/CIA's and NSA's "COINTELPRO" (that was supposed to have ended by Acts of Congress). Sherri Kane delves into conspiracy realities so dark that very few people dare to study them, let alone report them in the media. She has dedicated much of her career exposing human rights violators, child sex traffickers, human slavery networks, animal abusers, and several high ranking government officials, including Barack Obama, long before most Americans ever heart of him.
For instance, you may have heard of the political fracas involving certain members of Congress, a high ranking official in the Republican Party, and the mysterious disappearances and abuses of children at "Boys Town" in Nebraska, called "The Franklin Cover-up." Thanks to Ms. Kane's heroic investigative reporting, the matter has now been exposed as "The Franklin Double-coverup."
You may also recall the Gulf Oil Crisis, maybe even the extensive coverage Jesse Ventura and TruTV gave to the "Conspiracy Theory" that Halliburton, TransOcean, and BP knew in advance the rig was doomed, and acted to profit before it blew. Ms Kane sourced that story, and appears on Ventura's segment.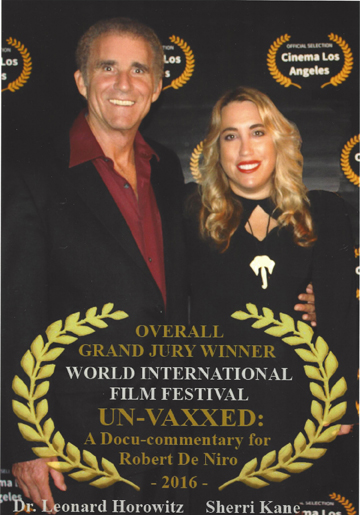 You might have heard about the waxing the mainstream media gave to Dr. Andrew Wakefield for publishing in the Lancet a report suggesting autism in children is linked to poisonous vaccines. Kane exposed Rupert Murdoch's financial interests in the scandal, sourced much of the intelligence upon which the "Best Film-2016" in London and Geneva competitions was based for the movie UN-VAXXED–A Docu-commentary for Robert De Niro. Sherri went on to expose the "Holy War" in healthcare administered by the Hearst Corporation and its agents in the mainstream and social media. She has single-handedly exposed Dr. Joseph Mercola and his partner in alleged fraud, Erin Elizabeth Finn–"The Health Nut"
Sherri began working with Dr. Horowitz in 2009 as a volunteer journalist helping to promote LIVEH2O–the Concert for the Living Water, produced by Horowitz and supported by his colleagues internationally, including world famous "Message in Water" researcher, Dr. Masaru Emoto. Horowitz introduced Emoto to the "LOVE/528 Frequency" giving rise to revolutions in the music and natural healing industries. Sherri later wrote the foreword to Dr. Horowitz's monumental book, The Book of 528: Prosperity Key of Love, administered the development of 528Records.com and 528Radio.com, as well as co-produced and co-stared in Dr. Horowitz's controversial docu-comedy PHARMAWHORES: The SHOWTIME Sting of Penn & Teller (winner of the 2010 Accolade Award for "Uniqueness in Documentary Filmmaking"). Sherri also co-stars in Dr. Horowitz's film UN-VAXXED: A Docu-commentary for Robert De Niro that was honored with five international awards. Sherri also worked with Dr. Horowitz in 2014, co-authoring the shocking military science book, Space Pearl Harbor .
Her latest book, co-authored with Dr. Horowitz is Las Vegas Deep State Massacre investigating the deadliest mass shooting in modern history.
Sherri Kane has also blessed Dr. Horowitz and his Healthy World Organization with her hobby–culinary artistry–co-formulating a number of great-tasting nutritional supplements, including PrimoLOVE and Liquid Dentist, both made with Dr. Horowitz's pioneering development, 528 structured water. Kane garnered national publicity as an outstanding Mediterranean chef at Dardanelles restaurant on Strawberry and Chestnut Streets in Philadelphia during the 1990s. Philadelphia Magazine rated Kane's cuisine ten-out-of-ten and heralded Dardanelles among the top 100 places to eat in America. Sherri extended her culinary skills and expressed gift for unique seasoning while working at the Palm Restaurant, but retired in favor of a vegan philosophy.
Ms. Kane currently serves as the Vice President of Medical Veritas online journal, has published works in newspapers, magazines and many websites, and has been interviewed worldwide including on Al Jazeera's A9 Turkey, The Veritas Show, the BBC's Talk Radio Europe, Late Night In The Midlands with friend Michael Vara, WAC Connecticut, LA Talk Radio, and many others. Sherri co-hosts the Hollywood Spin series of film reviews with Dr. Horowitz viewed on RevolutionTelevision.net and Vimeo's Revolution Television Channel. Ms. Kane also co-hosted The HOROKANE Hour on LNM Radio Network with Dr. Horowitz, and the Space Pearl Harbor 39-minute news segment seen HERE.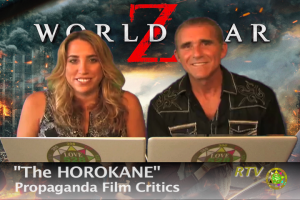 Sherri is currently collaborating with Dr. Horowitz on various projects including Healthy World Organization (HWO), the alternative to the corrupt World Health Organization (WHO), HealthyWorldAffiliates.com, and advancing the power of the "528 Hz" frequency of Love and Healing for a Spiritual Renaissance promoted through "528 Musical Medicine Shows" and services provided through 528Records.com,  528Radio.com, and 528Revolution.com. E-mail inquiries to SherriKane@gmail.com.